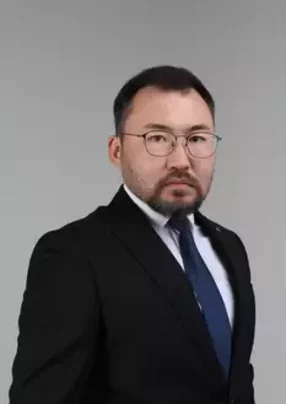 Darkhan Shildebayev
Chief Procurement Officer
Chief Procurement Officer Darkhan Shildebayev is not complacent and is keen to foster unity to nurture talent and inspire employees
After discussing BI Group's growth in medical and housing sectors I made the mistake of asking Darkhan Shildebayev if he was happy with the progress that has been made. "We are never happy with what we do – that's what make us the leading company in the industry, that's what makes us stronger," he retorts.
It is this drive which spurs him on in what he believes is still an "extremely conservative" industry. 
"This year isn't going to be easy, it will be as hard as 2020, as we haven't experienced the whole consequences yet. What we need to create now is such an environment where we can stick together."
Reflecting on his leadership style, he says it depends on who is dealing with, but believes every employee possesses talent. "There is one problem – one of them may not be inspired enough, so I would describe my style as inspirational."
An experienced Competitive Intelligence Analyst with a demonstrated history of working in the construction industry, Darkhan is skilled in Intercultural Communication, Business Planning and Analytical Skills. He can speak five languages (English, German, Kazakh, Russian and Turkish), and is endorsed for economics, strategic planning and market analysis. 
He has been with BI Group for a little under six years, and previously held various positions at financial institutions and mining companies including Jusan Bank (formerly Tsesna Bank) and Kazakhmys.
Read the full story HERE.