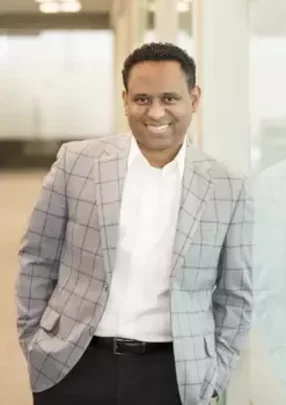 Artisan Design Group CIO Delano Gordon's varied career is standing him in good stead as the group continues to expand across the US
Whoever coined the phrase 'corporate all-rounder' must have had Delano Gordon in mind. His CV is as varied as they come, covering everything from video gaming and pharmaceutical software to local government, professional services, telcos, and construction.
Prior roles to being appointed CIO at ADG two years ago include Executive ERP Technology Advisor for DAG Consulting Group; CIO for XL Parts and Roofing Supply Group; and Director of Enterprise Applications for CellStar. 
Born in Bocas del Toro in the Republic of Panama (Central America), he emigrated with his family to the US in the early 1980s. 

His broad range of experience is definitely a key attribute in ADG's ongoing growth as its business stretches across more than 145 locations and 25 US states. "They were all great experiences and provided me with a full view of the IT domain. Easily the most fun was working in telecom."
Presently he is charged with the management and execution of all enterprise strategy required to support the objectives and goals of ADG, which services homebuilders across 25 US states, in co-ordination with 22 local organisations on the ground. It also has a small retail segment serving homeowners.
It's a busy role as the real estate sector is booming.
"The business continues to thrive – we're well over a $1 billion company," he says. "Our diversity is really our strength; we're dealing with commercial spaces as well as single and multi-family sectors."
One goal will be to raise the technological profile of a construction industry still mired in manual and traditional processes.
"People working in construction have tended to do things in a certain way, almost by brute force, holding notebooks and face-to-face interaction – it's going to take a while, but I see it turning, and it's going to take transformational leadership to make those changes long lasting."
He describes his leadership style as 'democratically transformative coaching'.
"Prior to making decisions, I like to consult my team and get a wholistic perspective on things. I've always sought to transform every organisation I've worked with to be nimbler and more responsive through technology; and coaching and mentoring is always gratifying."
Read the full story HERE.